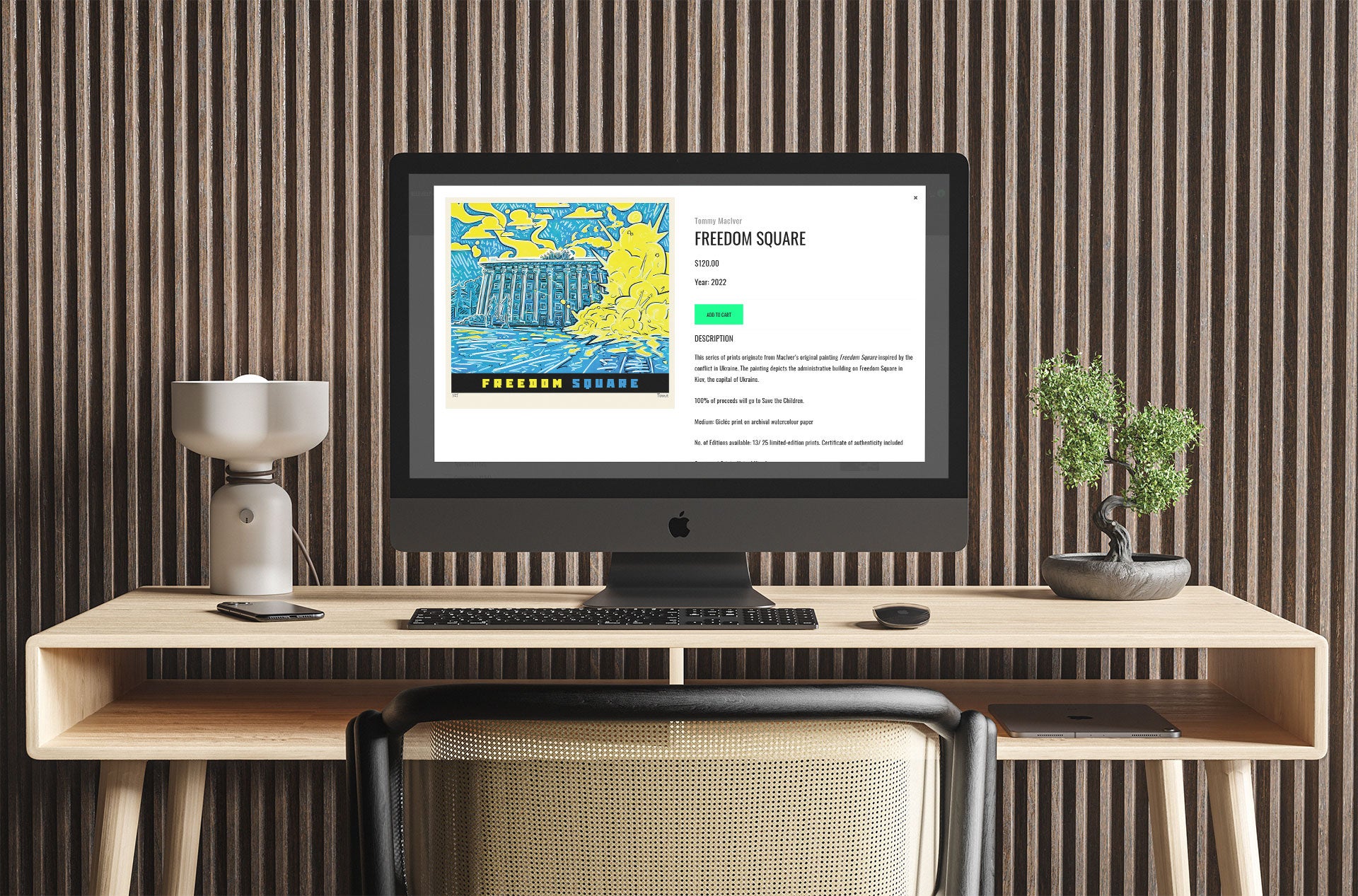 StART.art
StART.art – A new way to buy and sell art
StART.art is on a mission to engage with and educate the next generation of art collectors by providing a platform where new and established collectors can access the most exciting new talent.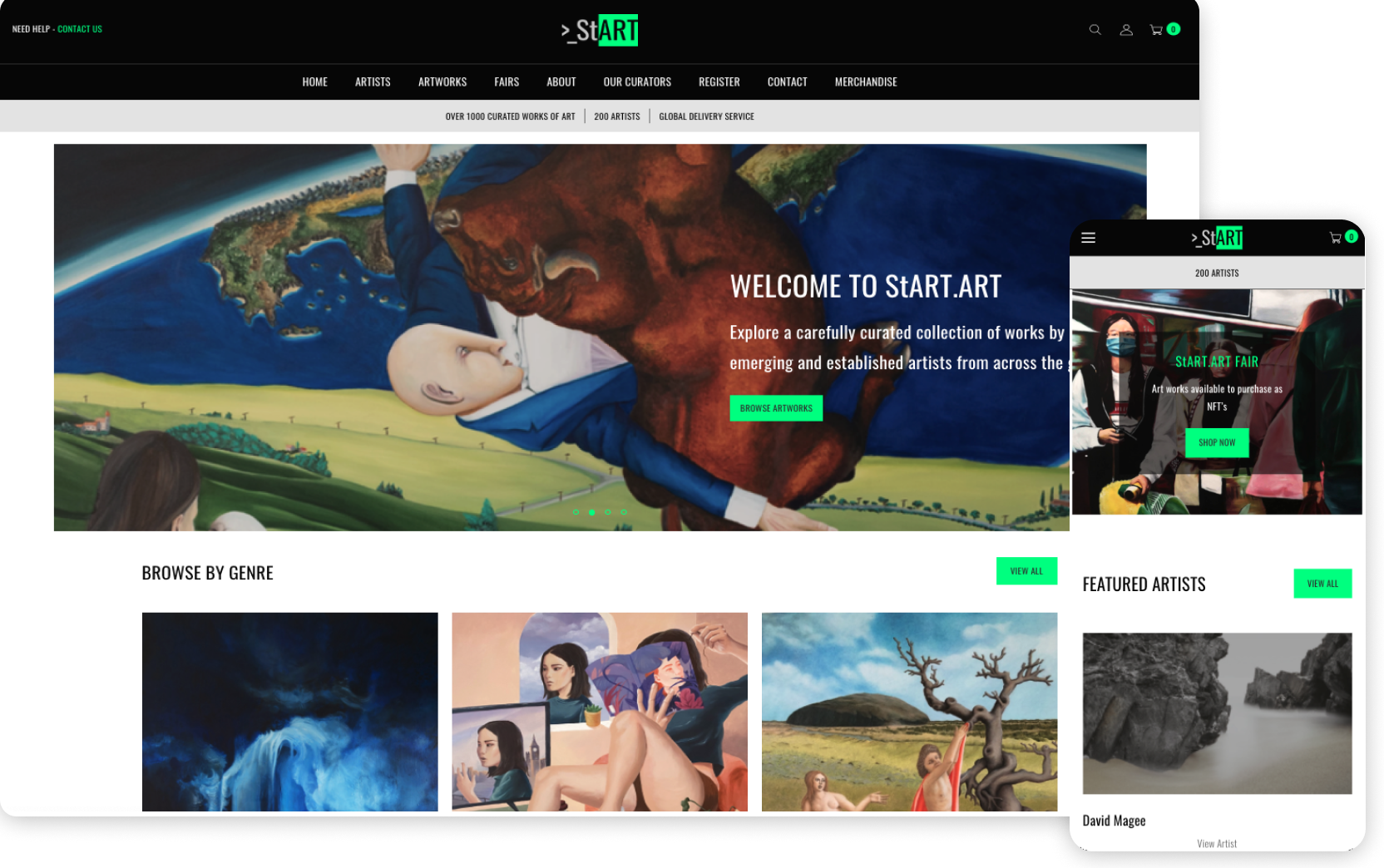 It uses the latest digital technology to modernise the art procurement process. Collectors can trade art in multiple ways, including crypto, and the platform features NFT listings that are minted on OpenSea.
Built on BigCommerce, the platform features over 1000 works of art and over 200 artists, including some of the big hitters in the much-hyped K-Pop art scene, such as Henri Lau, Ohnim and YooYeon.
The challenge – creating a smoother and more powerful user experience
We were hired to make StART.art into a more intuitive, powerful, efficient, and easy-to-use platform for the contemporary art collector.
The process - Understanding the customer
Homework - Getting the basics right
We worked closely with StART.art to understand the intricacies of the art-buying process, explore various ways to bring together collectors and art pieces and identify opportunities for improvement.
An art analyst shared valuable insight into how art collectors make buying decisions, and this helped shape our strategy for tailoring the StART.art platform to their needs.
Implementation - Choosing the best tools for the job
Building on the BigCommerce platform made it easy to change the look and feel of the StART.art website to suit the needs and preferences of contemporary art buyers. Stencil made light work of the graphic design side of the project. Using these tools ensures that future changes will be easy to implement.
Adding value - Functional improvements
We focused on delivering the key functional improvements that StART.art's customers would appreciate, such as shipping integrations, payment options and NFT listings; and we created bespoke widgets for populating artist pages.
The outcome - A better-looking website that artists and collectors love using
Our work with StART.art has led to five key improvements:
A cleaner, more modern website that delivers an excellent user experience
A platform that perfectly addresses the needs and preferences of artists and collectors
An intuitive platform that artists and collectors can use easily
An incredibly flexible e-commerce platform that allows StART.art to implement major design changes with minimal disruption
A powerful platform that offers a host of revised features and integrations that align with StART.art's mission
Let's move you forward
Are your digital experiences holding you back in some way, or do you need to propel the business forward, quickly?
Get in touch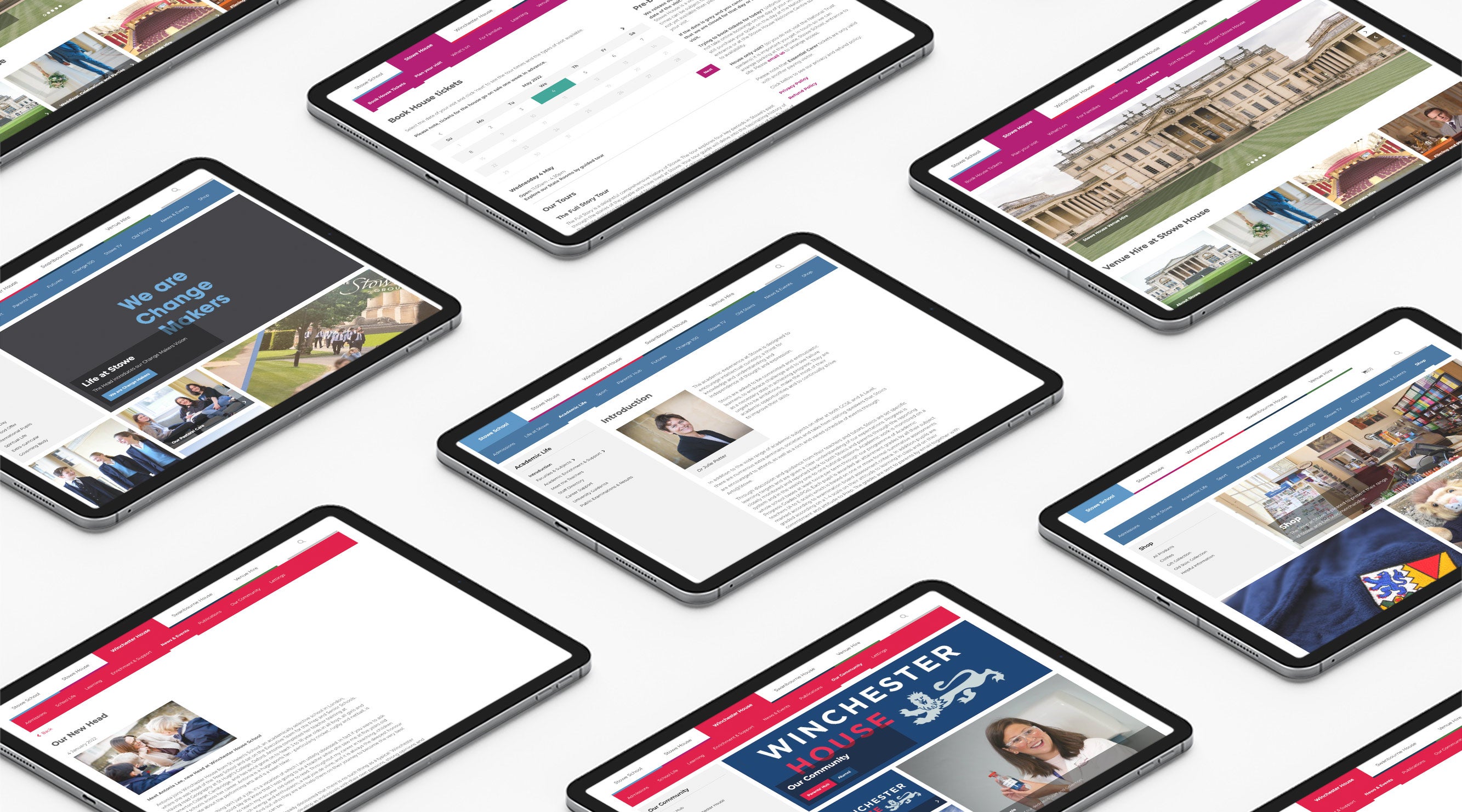 Stowe School
Two websites, one platform